Bow Mar
Hours:
Mon: 4PM - 8PM
Tues – Thurs: 11AM – 8PM
Fri – Sat: 11AM – 9PM
Sun: 11AM - 8PM

Happy Hours:
Monday 4PM - 6PM
Tuesday-Friday 2PM - 6PM

Littleton's
Best Pizza & Wings
Don't Take Our Word For It, Hear It From The People!
The Gluten Free crust was tasty and light, I haven't had anything half that good in a long time. We will definitely be coming back here, everything was delicious and fresh.
Definitely some of the best pizza I've had in Denver. Their drinks are great. Kind of a strange crowd- families, regulars, and tourists. Even saw a guy reading a book at the bar last week. Neat little spot.
Without a doubt, hands down, no lies, THE BEST Gluten free pizza I've ever had. Fresh, not frozen, not cardboard but an actually amazing tasting fluffy crust with the perfectly cooked thin bottom. Sauce is a delicious spice and toppings were fresh and flavorful. I'm a visitor to the area, will 100% order this every time I'm back. Thank you Walter's!
This is a longtime neighborhood favorite. Excellent pizzas, plus an unusually good beer tap selection. Try the deep dish, with a recommendation from the staff on a tasty pint to go with it.
The dry rub wings bro. The dry rub wings!
LOVED the outdoor patio! Super friendly staff and really good pizza and wings. Plus there's a full bar with a ton of great beer on tap.
I'm picky with pizza… this was *kiss fingertips* delicious! The service here is excellent! I felt very welcomed here. I'll definitely be back.
Family owned and run. Our favorite pizza place in town. Salads great. Wings delicious. Pizzas fresh and tasty; love them all but Keep Tahoe Blue is a must.
Listen up, this place is legit!! We couldn't have been more satisfied than we were last night. Their service was top notch, we brought our dog on the patio and the staff brought him water. The pizza was the best that I've had in a long long time. We had the B.O.M. and the Keep Tahoe Blue, they were both to die for! The atmosphere was way chill. We will definitely be coming back, thanks for a great experience!…
Fantastic food and amazing whiskeys at reasonable prices.
My favorite pizza in Denver. Perfect setting for a late bite or lunch with plenty of beer on tap and a unique indoor/outdoor neighborhood experience.
PIZZA ON YOUR MIND?
CHECK OUT OUR MENUS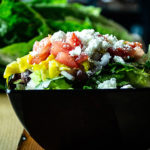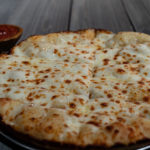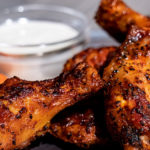 About Bow Mar
A True Neighborhood Classic
Somewhere between your favorite hole-in-the-wall and your favorite family-friendly spot where everybody knows your name. At our Bow Mar location, you'll find 15 rotating taps, a covered patio, a cozy interior, and a classic pizzeria experience. Oh, and did we mention that BuzzFeed chose our wings as the best in Colorado? Yeah, we're kind of a big deal.
Check Out Bow Mar Events
Pint Nights, Exclusive Tappings & Special Events